Step into history.
The hot summers in Turkey; lovely people, good food, beautiful nature, but BLOODY HOT.
So where I come from originally, people firmly believe in cooling off through the feet. The theory is: feet cool, means head cool.
There are many restaurants that put the tables and chairs in the river just to cool the feet while eating. This works very well! You no longer sweat, you are constantly cooled and your feet are lightly massaged by the stones and current of the river.
Footsy is born.
Amsterdam summer; lovely people, good food, but BLOODY HOT in your flat without air conditioning. Oh, what summers I had to endure.
To the point where I made my own footbath. Simply, with stuff from the hardware store. One that mimicked the river in Turkey.
Lots of room for my feet, not the hard plastic you see a lot in other footbaths, a few stones in it for the massaging effect and enjoy.
It just didn't look very nice of course, but it did its job, and a good job at that!
So well that I now want to transfer this feeling into a good and beautiful product; Footsy.
Why not just a bucket then?!
Footsy is a comfortable, designer foot bath made of MassageFoam. It makes you lose body heat by cooling the feet properly.
There is plenty of room to move, the soft structure in the material massages the feet, it can withstand additives such as Celtic sea salt or Magnesium and is also easy to store!
Are you ready to step into paradise with Footsy?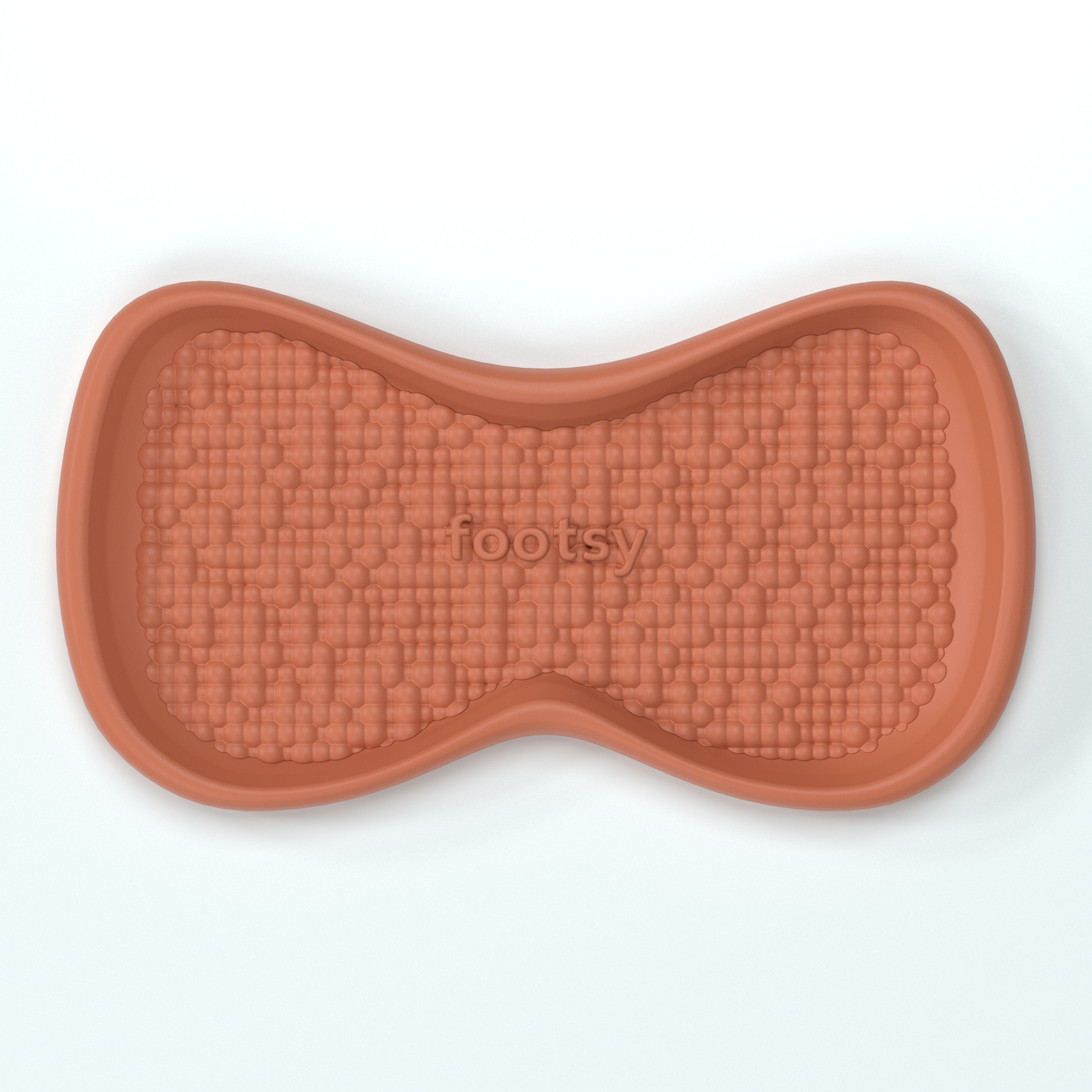 Footsy
Regular price
Sale price
€29,95 EUR
Unit price
per
Sale
Sold out
Share Footsy
View full details